Medicare Supplement Insurance, Medigap Plans

Part D Prescription Drug Plans

Medicare Advantage - Part C

Hospital Insurance

Critical Illness Insurance

Life and Final Expense Insurance
​
​Our mission is to help you live better, with more peace of mind. By working with us you'll find we're not just another agency and you're not just a number;
Very prompt and professional service.

We value relationships vs. transactions.

High quality insurance products with reputable, experienced insurance companies.

Compare a variety of plan options in 1 place to save time and money.

Easy and hassle free enrollment process.
We are a licensed Insurance Broker headquartered in Austin, TX. We specialize in providing quality life and health insurance coverage to Americans age 50 plus. We provide services in select states throughout the county over the phone and online.
Our products include;
We currently serve clients in the following states; Texas, Virginia, Ohio, Maryland, Tennessee, South Carolina, and Louisiana. License numbers are available upon request.
Location and Contact Info
What Our Clients Are Saying
We are proud to represent high quality, reputable insurance companies. We want to be able to offer you the highest quality options, so we are very selective. Below are some of the companies we've partnered with.
Our Insurance Partners Include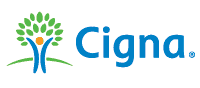 We value our customers opinions about their experience with us and we're always trying to improve. Though we'll never claim to be perfect, we're delighted about what they're saying.
1-855-625-7622 - Toll Free Phone
Info@medlifeagency - Public and Client Relations
Office Address
Med & Life Insurance Solutions
9308 S. 1st St.
#1627
Austin, TX 78748
​
Mailing Address
Med & Life Insurance Solutions
PO Box 2314
Manchaca, TX 78652
To reach us and receive a prompt response, please fill in the contact form or you can contact us through one of the methods below.
Copyright 2016 Med & Life Insurance Solutions