Now is a great time to compare options and check rates
Call us to speak with a licensed agent in about 1 minute.
Click "Get Started" above to request a quote online.
Compare Select Top Companies
Medicare Supplement Insurance

by

aetna
Medicare Supplement Plans, also known as Medigap, cover the out of pocket costs that Medicare does not pay under parts A and B. These costs are the deductibles and copays that you would normally have to pay out of pocket when you have medical services. With a supplemental policy you can have more peace of mind and financial security knowing your medical expenses are limited, even zero in some cases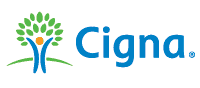 We are a licensed Insurance Brokerage headquartered in Austin, Texas. As a small group of dedicated professionals we specialize in providing Medicare coverage in select states, including Louisiana. We deliver reliable service online and by phone. Because we're not a call center filled with telemarketers, we can provide you with a more personal and professional touch. Our products include; Medigap Insurance, Supplements, Prescription Part D, and Dental & Vision. Through our experience and partnerships with top rated insurance companies, we help you simplify the process of obtaining great coverage at a great rate.
Copyright 2016 Med & Life Insurance Solutions
Louisiana Dept. Of Insurance License #689709
Medicare Supplements, also known as Medigap, help you pay for expenses not covered by Medicare. These expenses are copays, deductibles, and co-insurance you may incur under Parts A & B. With a Medicare Supplement / Medigap Policy you can have more peace of mind and security knowing your medical costs are limited, even zero in some cases.
Benefits Include;
You'll have zero or limited out of pocket medical costs for services covered under Medicare A & B.

Keep and choose your doctors and providers. Your plan will cover you at any provider that accepts Medicare.

Your plan is portable and travels with you nationwide. It may also include worldwide emergency coverage.
We offer a variety of affordable plans with brand name insurance providers. In just a few minutes you can compare options available in your area, answering questions like;
What are the best plan options available to me and how do they compare to each other?

How much do they cost and which companies can offer me competitive rates in my area?

Which plans will my doctors accept?

What are Medicare Advantage Plans and how do they compare to Medicare Supplements?

Which Part D Prescription plans cover my medications at the lowest cost?
Aetna Senior Supplemental Insurance has over 30 years of experience in providing quality supplemental plans throughout the country. Benefits include;
A selection of quality, competitively priced plans.

Flexibility to see the providers you choose. Coverage at any doctor or provider nationwide that accepts Medicare, no networks.

A great reputation for quality and service. A.M. Best Financial Rating of "A" (excellent).

Discounts for husband and wife enrollments.
Aetna provides plans through their independent agency, brokerage partners. We are a reputable, experienced insurance agency that specializes in Medicare coverage. We