Life and Final Expense Insurance
With the recent rise in funeral and burial costs, Burial Life Insurance has become increasingly popular. Many find this type of coverage to be a simple way to get prepared financially for the future. By having a plan you maintain control, achieve peace of mind, and avoid potential harmful burdens on family members.
Final Expense Life Insurance is a type of life insurance policy used to cover a person's final expenses. Final expenses come in the form of funeral, burial, cremation, and medical costs. None of us know how much longer we have left or when it will be time for us to go. A Burial Insurance Plan can give you more peace of mind knowing that you and your family are protected when that day comes.
Our Insurance Partners Include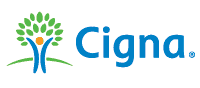 Cash Benefit - If you pass, a cash benefit is paid to a person of your choice. The benefit is usually paid quickly and is tax free. This avoids probate and taxes so your beneficiary can get funds quickly to take care of your needs and wishes.

No Medical Exams - There are no medical exams with this type of insurance, making it an easy and hassle free way to get coverage. Even if you have or had a serious medical condition, you can still get covered.

Renewable For Life - Coverage will never cancel based on your age or health. You can keep your policy for life as long as you pay your monthly premium.

Monthly Premiums Never Increase - Once you have your policy, your premium will stay locked in for life and never increase.
Copyright 2016 Med & Life Insurance Solutions