Compare Select Top Companies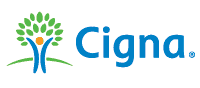 Medicare Supplement Plans
Compare rates and benefits for popular plans with top insurance carriers. Save time and money.

Get a free instant guide and plan comparison. Understand your options to make a good decision.

Help from licensed professionals who are experts on Medicare coverage.
No Cost Or Obligation!​
Quote & Benefit Comparison
We are a licensed Insurance Brokerage headquartered in Austin, Texas. As a small group of dedicated professionals we specialize in providing Medicare coverage in select states, including Louisiana. We deliver reliable service online and by phone. Because we're not a call center filled with telemarketers, we can provide you with a more personal and professional touch. Our products include; Medigap Insurance, Supplements, Prescription Part D, and Dental & Vision. Through our experience and partnerships with top rated insurance companies, we help you simplify the process of obtaining great coverage at a great rate.
Copyright 2016 Med & Life Insurance Solutions
Our Supplement / Medigap Plan Benefits Include;
Zero or low out of pocket medical costs. Medigap Plans protect your finances against large medical bills, helping you have more peace of mind.

Choose your doctors and providers. Your coverage is good at any provider nationwide that accepts Medicare. No referrals required to see specialists.
Louisiana Dept. Of Insurance License #689709