Medicare and Health Plans
Medicare Supplement Plans - Medicare Parts A and B don't cover all of your medical expenses. There are copays, deductibles, and co insurance that you may have to pay out of pocket if you have medical care or treatment. These expenses can fluctuate and add up. A Medicare Supplement policy can help you cover these expenses and limit your out of pocket costs, providing more financial security.

Medicare Advantage - Medicare Advantage Plans, also known as "Part C," are Medicare health plans provided by a private insurer. Medicare gives you a choice to receive your benefits directly through them or through a private insurance company. Many people like these plans because they may provide more benefits than original Medicare, such as a prescription plan and dental & vision.

Medicare Part D - Medicare A & B do not cover prescriptions filled at the pharmacy. You have the ability to choose a plan out of the variety of options to cover your prescriptions.
​
With Medicare there is no "one size fits all." We offer a variety of options with top, brand name insurance carriers. We can help you compare plans available in your area, answering questions like;
Am I automatically enrolled in Medicare or do I need to apply?

What do Medicare Parts A and B Cover, how do they work?

What is Medicare Supplemental insurance, how does it work, and how much does it cost? Which companies offer competitive rates for me?

Which plans will my doctors accept?

Which Part D plan gives me the best coverage for my prescriptions?

Can I get affordable dental and vision coverage?
​
For assistance feel free to call us at 855-625-7633 or request a quote for more information.
Medicare can make you feel like you're back in grade school. With Medicare A, B, C, and D, it's like you're learning your ABC's all over again. But who has time to do that? Like we've done for many others, we can help you simplify the process of getting good, affordable coverage. By working with us we can help ensure that you have a secure retirement and enjoy more peace of mind. There are several types of plans that can help you to optimize your Medicare benefits;
Our Insurance Partners Include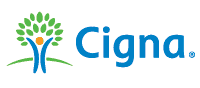 Copyright 2016 Med & Life Insurance Solutions