Current Age Male Female Male Female Male Female
Turning 65 $142.78 $124.12 $141.14 $122.73 $146.86 $146.50
66 $142.78 $124.12 $141.14 $122.73 $152.66 $150.83
67 $142.78 $124.12 $147.29 $128.08 $158.68 $156.79
68 $148.69 $129.36 $153.17 $133.19 $164.95 $162.98
69 $154.52 $134.36 $159.17 $138.41 $171.46 $167.80
70 $178.01 $139.28 $164.76 $143.27 $178.24 $172.80
Please ask for over 70 rates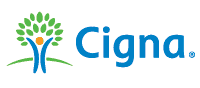 Virginia

Medicare Supplement Guide & Comparisons
Below is a simple guide with coverage summaries and rate quotes for 3 Medicare Supplement plans (Medigap). There are more than 3 plans but to keep it simple we're featuring the most popular. These are the most popular based on what they cover and their respective monthly rates. In other words, of the many options, these plans pack the best bang for your buck. If you have a question about another plan not listed, please don't hesitate to email us or call with questions.
For more detailed information, please access the downloadable documents to the right.
The rates below are for non tobacco, CLICK HERE if you have smoked or used tobacco in the last 12 months.
Current Age Male Female Male Female Male Female
Turning 65 $100.96 $87.88 $121.45 $105.61 NA
66 $100.96 $87.88 $121.45 $105.61 67 $100.96 $87.88 $127.36 $110.75
68 $105.29 $91.55 $133.01 $115.66
69 $109.96 $95.71 $138.78 $120.68
70 $114.37 $99.38 $144.15 $125.35
Plan F is the highest level of coverage available. We refer to it as the Platinum level plan. Plan F covers the Part A hospital deductible and any co-pays resulting from a skilled nursing facility stay. It also covers the Part B deductible of $147 per year and the 20% coinsurance Medicare does not pay after the deductible. When you have the Plan F supplement with your Medicare benefits, you can expect to have zero out of pocket medical costs (for services covered by Medicare). Keep in mind that because you have more benefits, the cost of the insurance is also higher. Plan F carries the highest monthly premiums.
Plan Summary
Plan G is the Gold standard medicare supplement. It works similar to Plan F except the only expense it does not cover is the Part B deductible of $147 per year. So, $147 is all you can expect to pay out of pocket each year for your medical care for services covered under Medicare A and B. The part A hospital deductible, daily co-pays, skilled nursing, and the Part B coinsurance of 20% are all covered. We currently consider G the best value in most circumstances. The reason is that it typically costs $250 to $400 less per year than plan F and still offers rich coverage. It has also shown that the monthly premiums tend to be more stable over time and is expected to continue that trend into the future.
Current Age Male Female Male Female Male Female
Turning 65 $84.30 $73.30 $89.55 $77.87 $92.16 $91.92
66 $84.30 $73.30 $89.55 $77.87 $95.76 $94.62
67 $84.30 $73.30 $93.76 $81.53 $99.51 $98.33
68 $87.88 $76.47 $97.83 $85.07 $103.41 $102.18
69 $91.88 $79.88 $101.90 $88.61 $107.46 $105.18
70 $95.55 $82.97 $105.74 $91.95 $111.68 $108.29
Plan N is the Bronze level plan and is the lowest monthly cost of the 3. It covers all of your hospital deductible and co-pays as well as the 20% Part B coinsurance. Under Plan N, your expenses are the $147 per year for the Part B deductible and up to a $20 co-pay anytime you see a primary doctor or specialist. There is also a $50 co-pay for visiting the emergency room if you are not admitted to the hospital. Plan N is also a good value and can offer premium cost to the right individual.
Downloads
Double click on the documents below for downloading. You browsers pop up blocker may prevent you from doing this so you may want to turn it off temporarily.
Questions?
Ready to Enroll?
855-625-7633
Based on monthly rates. Not guaranteed, subject to change.